FROSTBITE, Water Vikings Empire – The Water Vikings were hit with several leadership departures last week, but this week second-in-command Zoomey has been inducted in their absence.
On May 5th, just a week ago, the Water Vikings leadership suffered the loss of three significant figures: Koloway, Adden and Tymatt (click here to read). Although they all left for different reasons, their sudden departure at the same time left the army feeling unstable.
Earlier today, however, second-in-command Zoomey was promoted to the leadership position. CP Army Media spoke to Kingfunks4, one of the current leaders, who gave us a statement on the situation:
The Water Vikings have been consistently hitting 25-30 penguins at their events, a respectable size for an army that was only revived several weeks ago. Their most recent event was an invasion of the server Parka, and they peaked at a maximum of 30, with fantastic tactics.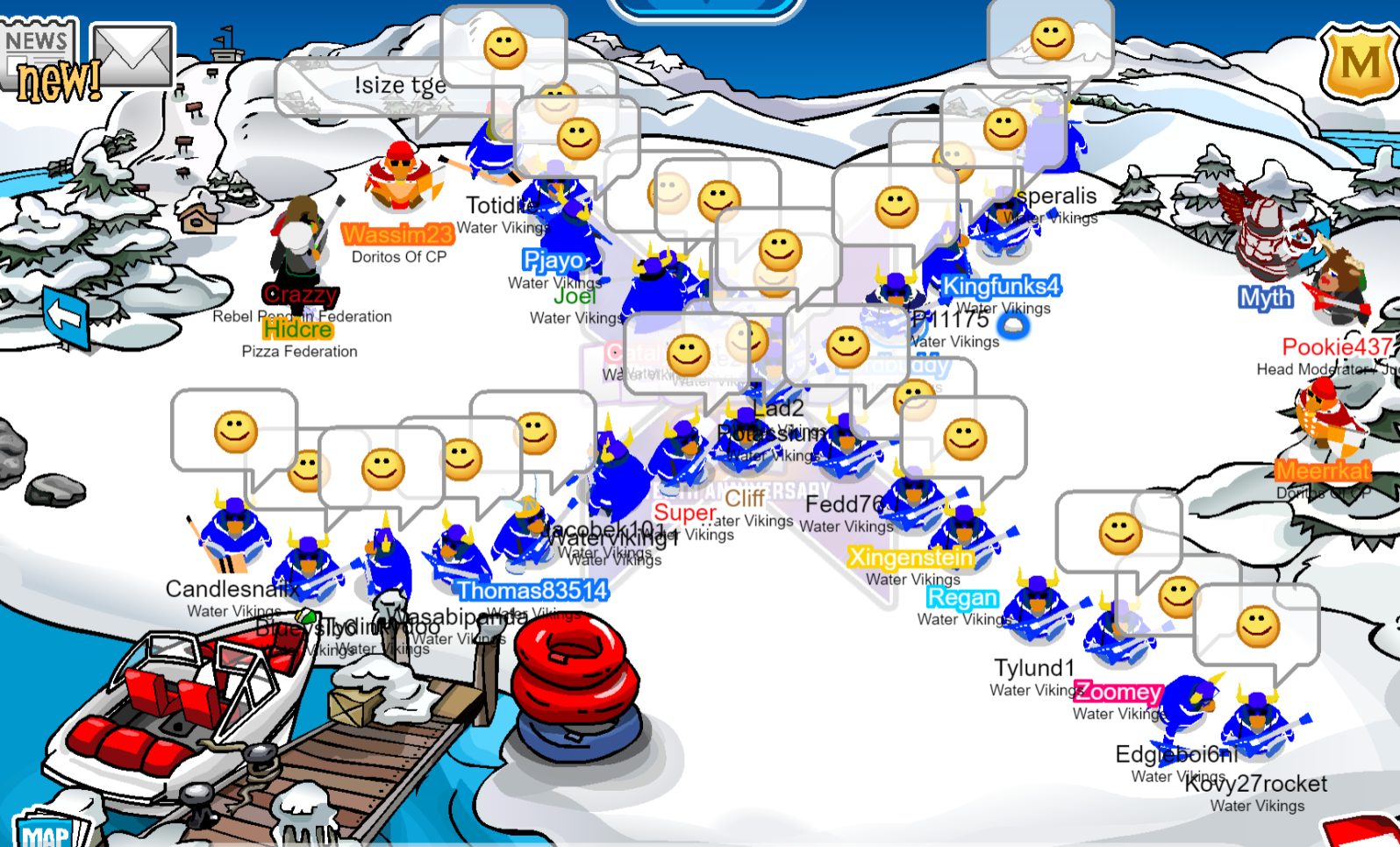 The CP Army Media team caught up with the man of the moment to find out his plans for the future:
How are you feeling about your recent promotion?
What plans do you have for the army?
–
There is no doubt the Water Vikings have high hopes for the Legends Cup X, and with the addition of Zoomey into their leadership, their chances at success are looking more likely. But how will the army continue to do?
What do YOU think? Let us know your thoughts in the comment section below!
Max
CP Army Media Vice President
Filed under: CPAM Tagged: | Water Vikings, WV, Zoomey